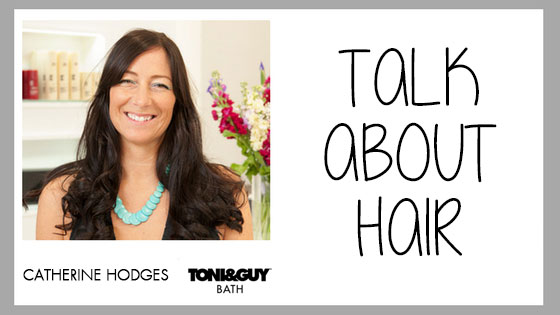 I wish I knew that when I was 16
She said, as I interviewed another 19 year old with a hairdressing NVQ certificate in her hand.
"I was just told I had to go to college for two years and then I'd be qualified"
This was the sixth interview she's been to and couldn't understand why none of the salons could take her on.
The standard of work and equally as important, the ability to converse successfully with clients in a business relationships has not been established.
In a nutshell she had gone through her training with limited experience of interaction with what would be her clientele and real salon life. This is invaluable in the real world.
"I didn't know I could do a Apprenticeship and have everything else"
(qualification, experience and wage).
It dawned on me that with changes in the education system and the mind set of an academic path suddenly seems the only option , leaving our society short on skilled workers and many graduates unemployed.
Our school leavers have just not been made aware of the best way to begin an vocational career and the feeling that in hindsight they have wasted a couple of years.
In my 20 years experience and the hundreds of people I have employed of all ages and backgrounds, the long term success stories all come from those who started in the Apprenticship programme directly from school at 16.
Many of our team members are now successful stylists, staff educators, managers and even salon owners.
Some facts on Apprenticeships
If you have a passion for a certain career in mind and are eager to start out in the work place, an Apprenticeship is a viable alternative to sixth form.
This path gives you hands on experience while earning a salary plus the opportunity to gain qualifications while you work.
The experience gained as a apprentice in any company will be valuable throughout your career as you will learn every part of the job .
Apprenticeships also mean you can start work and lean the transferable skills and experience employers are looking for.
The other good news is that if you are a good worker during your Apprenticship you will almost always be taken on as an employee with the company and have the opportunity to grow and step up the ladder.
Read about Apprenticeships with TONI&GUY Bath
Here at TONI&GUY in Bath we recruit 16 /17 year olds into our Apprenticeship scheme.
The Apprenticeship is over initial two year agreement and is a paid position while learning the trade.
The full time position which includes assisting our stylists, gaining experience on all salon duties plus interacting with clients. At least 8 hours per week are spent in salon on the NVQ training and hairdressing education.
Apprentices learn on the job while working towards and NVQ LEVEL 2 alongside our in salon education programme.
Customer relation skills
HAIR SPA training
Toni & Guy education on cutting & colouring
Theory of hair and hairdressing
Competitions and hair shows within the Toni&Guy group.
On successful completion of NVQ2 Apprentices will be enrolled into level 3 whilst spending six weeks at our Toni&Guy academy before completing as a qualified stylist.
After these two years working in the salon and interacting with clients and models, many of our newly qualified stylist then inherit a clientele and find it much easier to build a clientele with relations already established during the training period.
All successful hairdressers know that our clients love a familiar face and put their trust in stylists they know
Other opportunities include:
Working at London fashion week
Taking part in hair competitions with companies such as Loreal
Ongoing education in salon and at our education centre in london
We are looking for new talent and breeding creativity. We have 6 Apprenticship positions available to start in July 2017.
To apply for an Apprenticeship position Please email salon@bath.essensuals.co.uk
Catherine Hodges
Address: 1 Upper Borough Walls, Bath, BA1 1RG