Here at Toni&Guy Bath our team specialise in all aspects of Men's and Women's hair.
Meet the team here:
Men's hairdressing MENU
To keep your hair looking it's best we recommend a repeat booking every five weeks.
You will have a consultation and shampoo and condition including a scalp and head massage. A cut and blow dry along with advice on how to style your hair. We always offer to take off ear hair and tidy eyebrows.
We pay attention to detail to ensure your hair grows out looking good!
Prices
Stylist £40
Senior stylist £45
Style director £50
Creative director £55
If you like to maintain your hair more regularly and book within three weeks you will receive 20% off.
Students receive 20% off.
Children under 12 receive 50% off.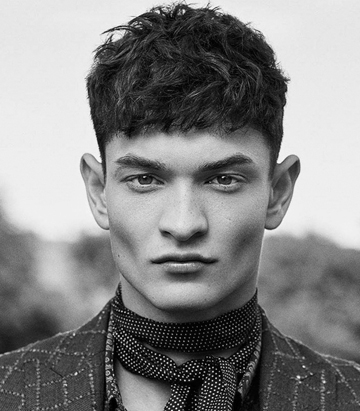 Barbering specialities and clipper work.
Skin fade styles take regular maintenance to stay looking fresh and sharp
Skin fade package / prices
Initial price – Cut and blow dry (see prices above )
Within 2 weeks for a maintenance cut. £35 every two to three weeks (advance booking where possible)
Mini groom – Side burns, hairline tidy and eyebrows £15. – 15 minute appointment on dry hair.
Beard trim £10 – 15 minute appointment or with a haircut
Clipper cut all over £15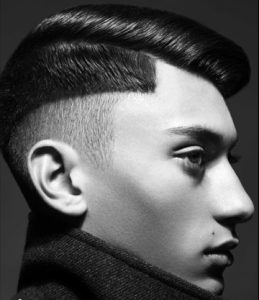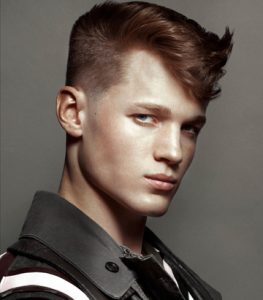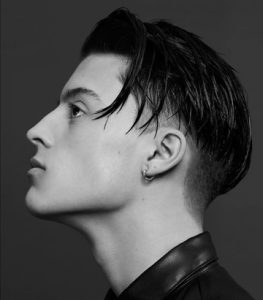 The label.men range incorporates an exclusive eleMENts complex of unique hair-building botanicals to help soothe the scalp, restore hair vitality and support healthy hair growth. Formulated with the innovative Micronization technology ensuring higher ingredient concentration for maximum penetration, the products are designed to deliver optimum performance and instant results.

New Zealand Tea Tree
Helps unclog hair follicles, soothes the scalp and nourishes the roots.

Peppermint
Refreshing and cooling sensation increasing blood circulation whilst minimizing build-up of debris and sebum. Conditions and promotes shine.

Philippine clove
Superb antioxidant with antibacterial properties, increases the activity of hair follicles and shaft leading to thicker hair.

Indian sandalwood
Replenishes dry hair and scalp by promoting hydration and moisture.

Carrot root & seed oil
Rich in antioxidants helps prevent and repair hair damage from poor nutrition and harsh environment; beta carotene, Vitamin A and E nourish the hair.
Scalp soothing treatment
Containing Chandan Sandlewood to soothe and nourish. Tee tree and antiseptic properties.
Benifits – Improves blood supply promoting healthy hair growth, soothes scalp irritations such as dandruff, scoriosis and itchy flaky scalp.
Application – 5 minutes
Cost £10
Take home price – £35 for pack of 5 treatments.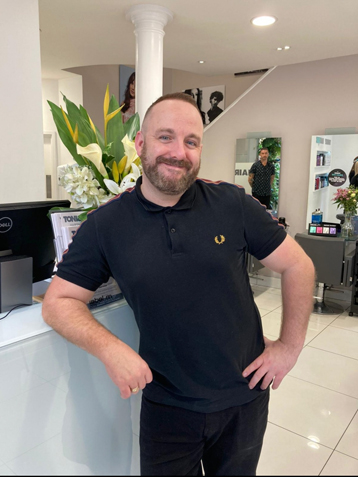 Liam scoulding – Art Director
With over 20 years experience Liam is fantastic at all aspects of short hair and with his exceptional customer service skills you will feel at ease and able to talk through exactly how you'd like your hair.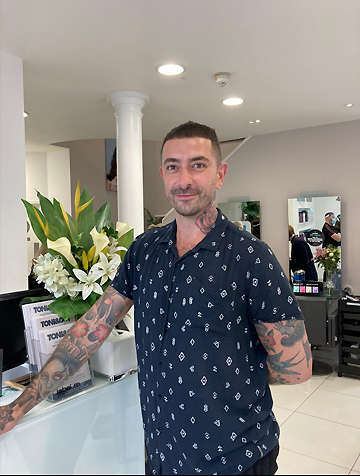 Elliott Ness – Art Director
Elliott loves cutting short sharp looks and is particularly amazing at skin fades and on trend looks.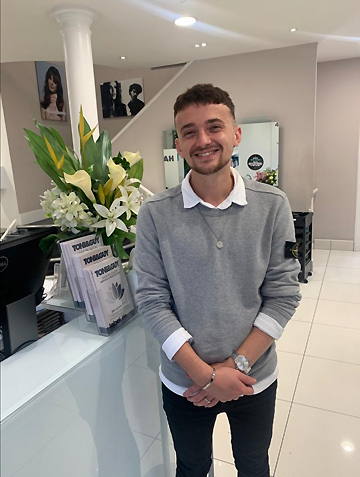 Josh – Senior stylist
A regular working backstage at London fashion week, Toni&Guy photo shoots and on catwalk trends, Josh knows exactly what is happening in the world of fashion right now and will advise you on a cutting edge look.